Weather Strips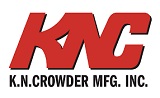 For over 65 years in business K.N. Crowder offers a top quality product at a fair price.
Thresholds
CT10 - 5" Wide
CT11 - 6" Wide
CT32 - 8" Wide
CT33 - 10" Wide (1 Piece)
CT806 - 6" Wide
CT66 - 6" Wide
Sweeps
W13S - Solid Neoprene
W24S - Nylon Brush
W33S - 2" Nylon Brush
W34S - 3" Nylon Brush
Weather Strip
W-2 Weather Strip
W-16N Weather Strip
W-20S Weather Strip
W-29 Weather Strip
Door Sills
CT-16 Door Sill
Astragals
W-5 Astragal
W-8P Astragal
W-25 Astragal
W-40P Astragal
Smoke Seal
W-22 Weatherstrip Gasketing
Auto Door Bottom
CT-50 Door Bottom
Aluminum Door Louver
Aluminum Door Louvers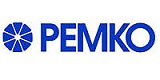 Since 1952, the Pemko name has been known as a key manufacturer in weatherstripping products.The Pemko product line offers sound-tested, smoke-labeled, fire-labeled, skid resistant, and ADA-compliant products, and aggressively pursues new product development to create solutions for new applications and requirements.
2550A 10" Wide Threshold (1 piece)