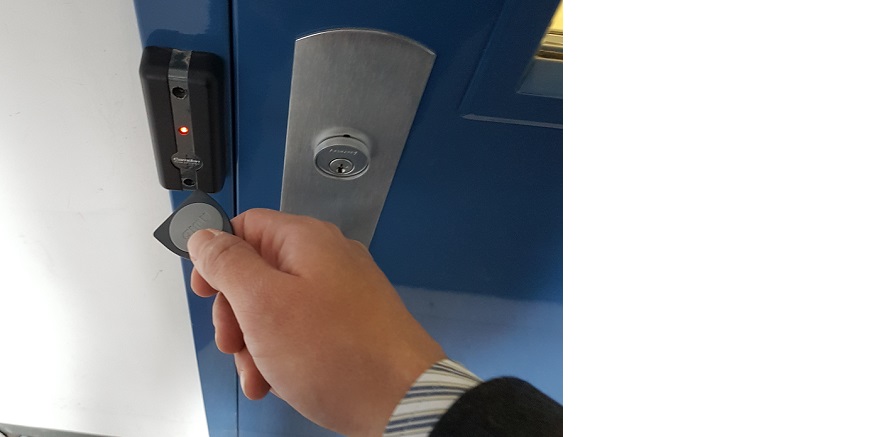 Access Control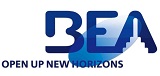 BEA is a leading manufacturer of sensing solutions for automatic doors systems. Success within the pedestrian market and rapid advancements in technology has fueled BEA's growth into new markets and we now offer a complete line of access control, safety and security solutions for industrial, security and transportation-based segments.
Eagle Microwave Motion Detector
The Eagle is an overhead motion sensor utilizing K-Band microwave technology. The Eagle is universally compatible with all types of automatic doors while avoiding any interference from cell phones and CB radios.
Motion/Presence Sensor - BEA - Wizard
BEA's Wizard combines two proven technologies in one single housing: K-Band microwave for activation & focused active infrared for safety. Meeting* ANSI 156.10 standard, promoting customer safety & potentially reducing your liability.
The SuperScan exceeds current market technology by employing advanced measuring optics, precision angling and its ability to be used in multiple applications.

Automation doors for retail business, hotels, hospitals, nursing homes, train stations, airports, administrative buildings, industry and many more.
Invision 32 - Access Control System
INVISION 32 from Camden integrates Access Control and Alarm Monitoring into a seamless building management and security system. The InVision system is available with controller only (software, power supply, and transformer included) or as a kit complete with choice of HID or AWID compatible readers. Operation INVISIONS 32's 32-bit software architecture together with Windows 98, NT4.0, XP or Windows 2000 application software ensures that security management needs are met easily and economically with minimal training. The INVISIONS 32 controller utilizes flash firmware for easy upgrades, and employs fully distributed processing for off-line operation. In addition to supporting two card readers, (keypads, RF transmitters etc.), each controller has 8 fully supervised alarm inputs and 8 outputs
CX-CW Restroom Control Kits - Camden
CAMDEN DOOR CONTROLS offers an industry-leading range of packages designed specifically for the control of automatic doors in restroom applications. These kits feature a number of innovative and exclusive products, including the CM-AF500 single gang annunciator (providing 'Occupied When Lit' signage that is not legible when unit is not lit) CX-33 advanced logic relay (providing exclusive operation modes for restroom control) and Aura™ illuminated push plate switches (that combine 'Occupied When Lit' annunciation and door activation in one product).
CV-601 MPROX - Stand Alone Proximity System
CV-601 MPROX is a stand-alone proximity reader system, designed for use in industrial and commercial applications. MPROX provides excellent security and functionality, and is easy to program and install. MPROX consists of two parts: a vandal and weather resistant mullion-mount proximity reader, and a small programmer/controller, which is installed on the secure side inside the facility. The system has a capacity of 999 users. Cards/fobs can be individually or batch enrolled/deleted. All programming is done through the controller and reader - there is no need for computers or software to enroll or delete cardholders.
Lazer Point RF - Wireless System
Lazerpoint RF™ by Camden Door Controls is the industry's most advanced wireless activation system for automatic doors. This remarkable 915MHz. spread spectrum (broadband) wireless system even provides reliable performance in many applications where wireless could not be used before.

LCN products can be found in many high-traffic facilities such as schools, hospitals, government buildings, and correctional facilities. With innovative door closure solutions, LCN products are trusted to work seamlessly during critical moments.
BENCHMARK by LCN is an electrically powered low-energy operator. It provides easy access for people with disabilities, or the elderly. Designed primarily for automatic opening applications that occasionally require manual opening. The BENCHMARK is a cost-effective solution for retrofitting an activated or manual door.
The 2810 SENIOR SWING by LCN is an ADA door operator that is a two-in-one swing door operator. SENIOR SWING operator when activated, opens doors automatically for wheelchair access, yet allows for manual operation for regular pedestrian traffic.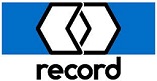 Automation doors for retail business, hotels, hospitals, nursing homes, train stations, airports, administrative buildings, industry and many more.
Biparting Doors
Phone us for more information.
Swing Doors
Phone us for more information.
Record - 5100 Series Sliding Door
All record-usa Series 5100 automatic sliding entrances allow the sliding doors to break away and swing in the direction of egress when force is applied (similar to a swing door). The doors can be pushed to swing at any point in the door opening or closing cycle (except for Reverse Breakout units), and the force required to break the doors away is mechanically adjustable.
Record 6100 Series Automatic Door Operator
6100 Series low Energy Swing Door Operator. Fully complies with ANSI 156.19 for power assist and low-energy power-operated doors meets all americans with disabiliities ACT of 1990 requirements. Automatic door technology as you've never seen it before!
Record 8100 Series Automatic Door Operator
8100 Series Swing Door Heavy Duty Operator. Combined with World famed Swiss precision technology and a patented control system with 32 bit processor technology, the 8100 series is powerful and intelligent. The 8100 guarantees rapid and reliable door control performance, even when complex functions are desired.

A mainstay in public buildings for decades Von Duprin's safety products are known for their unparalleled quality and performance. From innovative exit devices to electronic access control solutions and accessories, Von Duprin never compromises when security is at stake.
The Von Duprin 5100 electric strike has been designed and manufactured to meet the needs of locksmiths and security professionals. This easy-to-install electric strike was created for medium-duty applications, specifically to control traffic flow through interior and exterior openings in retail and commercial environments.
Electric Strike for Single Door Mortise or Cylindrical Application.
6300 Electric Strike for Rim Devices
Von Duprin electric strikes are known for their reliability, durability and security. The 6300 Series is designed to withstand abuse. Its heavy-duty stainless steel construction is fully UL1034 and UL10C Listed.