WHY YOU SHOULD CHOOSE DOORTECH
Doortech Mfg and Distribution Ltd. takes pride in putting our customers first with superior, professional and friendly service to facilitate on the execution of your projects. You are not only dealing with a company, but you are building a relationship that you can count on.
Experience, Products and Services – Doortech is one of Western Canada's fastest growing businesses dealing with steel hollow metal doors, frames, wood doors, commercial aluminum storefronts / curtain wall / vestibules / sliders, architectural hardware, access and door operator control systems, integrated hardware systems, toilet partitions and accessories, lockers and various other specialty and custom metal products. The company can also pre-paint a customer's products to their exact colour specifications with its state-of-the-art cross-draft spray paint booth. Doortech also offers installations and maintenance services with its team of field technicians and fleet of 10 company vehicles. Doortech is a family owned and operated company that was incorporated in 2002. It presently has growing sales and custom manufacturing operations in each of Winnipeg, Manitoba and Kelowna, British Columbia.
Flexibility – We'll build it your way. Bring your idea, let's Doortech-it with the help and expertise of our CAD / CAM engineering technologists. We thrive to deliver on your idea with great flexibility and value, saving costs for your business through expert advice and guidance, helping you choose the right doors and hardware among a wide range of product options and customization that suits your needs and fits in your budget.
Productivity – New construction or renovating an existing building? Leave the Opening to us. Your productivity starts immediately when you buy our products and services. Our experienced sales personnel and field technicians are always willing to help you whether you have a project with a deadline or an emergency situation that needs a solution right away. We are here to meet your schedule.
Quality - Our reputation for quality and execution has been built for you by working with you. We listen to your feedback to carefully select our service partners and materials suppliers. We are always seeking new options by considering technology, design, cost and of course quality.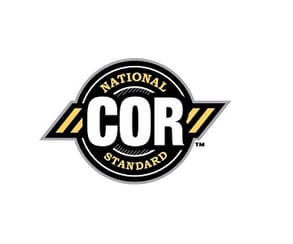 COR - Safety Program
COR
The Certificate of Recognition program (COR™) is an occupational health and safety accreditation program that verifies a fully implemented safety & health program which meets national standards.
COR - Safety Program
Read more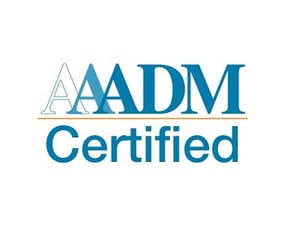 AAADM Certified
AAADM
Doortech is Certified by The American Association of Automatic Door Manufacturers (AAADM).
AAADM Certified
Read more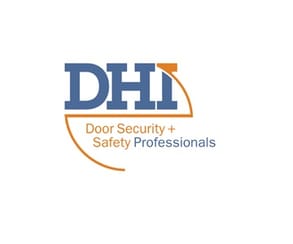 DHI Member
DHI Canada
Door and Hardware Institute Canada represents the architectural openings industry in Canada.
Helpful Documents
Download some useful documents to help you to complete your order
Products
Whether you are looking for a hollow metal door and frame, aluminum store front, a single piece of hardware or are planning something as big as a new highrise we will do our very best to assist you in a professional and efficient manner to complete your project on time.Doortech Manufacturing truly offers a one stop shop for all your architectural door, frame and hardware needs.
SERVICES
How can we help you
Customer Comments
Below are a few excerpts from unsolicited emails from actual Doortech Mfg & Distribution Ltd. customers.
Good Morning. We live in Thunder Bay and were very disappointed with the level of service that we received from our door sales business where I have dealt with for decades . We looked online and as we were in Winnipeg we thought we would try your business. We were very pleasantly surprised at the top quality service your staff provided. From the very friendly receptionist, to Logan, and the other inside 35 year old sales rep, to the warehouse staff; we were very impressed and in turn purchased as much as we could from your business. You should be proud of your staff as they are the reason we purchased a sizable amount purchasing your product. Take care.
-B.P. and T.P.-
Hi Fred, I was supervising Katie to replace a damaged door at the RCMP 1567 Seel Ave today (June 17,2020) . I am just an escort regarding security in the building. Just a note to say "what an efficient and precise worker she is. She arrived early, went right to work and did a superlative job in removing the old door and replacing the new one. She was finished early and left immediately to go to another job site.
Nice to see a dedicated professional that knows their work and gets right to it. Codos to Katie,
-B.D.-
Neil, thank you very much for all the great information, diagrams, and photos!
- L.G. -
Just wanted to let you know that today I was told again how much the staff at 309 Logan appreciate the front door security. It makes them safer and feel safer. Thank you for jumping on it when you realized the seriousness of it. Appreciate working with you guys.
-F.K.-
I am on site frequently, and have seen Neil and Andrew on an almost daily basis for the last 5 months or so, so can attest to the extra work Doortech has undertaken to make this a quality project.
- C.K. -
I would like to thank David Doty and his staff for doing a great job on getting me a great price on steel door. I was treated like if I was going to buy 40 doors. Keep up the great work. Will be back again when I need another door Thanks
- S.C. -
... just wanted to say thank you. I was absolutely pleased with the customer service from you and your company
- A.H. -
Best looking door on the school. Owen does great work.
- W.S. -
I wanted to pass along the appreciation of the owner of the building at 600 St Anne's Road. He was very happy with the service provided by the technician who was sent to repair the door and has said that he would not hesitate on using or recommending your company in the future.
- B.C. -
... not only took his entire lunch time to help me not knowing that I was going to be a customer, but took the time for the last 2 days after to ensure I was able to be serviced. Neil - not only came on his day after work to view the door first, but also did an amazing job as well.
- R.O. -
Excellent That is why you are one of the best in the business!
- A.B. -
Thanks again Ted for the quick turn around and Excellent Customer Service as usual. It is nice to do business with somebody that knows what they are talking about and do what they promise.
- R.L. -
Hi Vince, How are things in the big city? My new doors are very nice, a huge improvement over the old ones, especially the door seals/gaskets. Owen and Abe did a great job here, they are great to work with. --- everything looks good.
- S.G. -
Just a short note, from me to you, to thank you for all of the help that you have been to me during the past year.
- B.C. -
Many thanks, the door looks great and your installer was not only accommodating but did a great job!
- D.S. -
Thanks Fred for your quote, if we get the job, we will be using your company, thanks for the first class service, greatly appreciated, I will keep you updated when we know more.
- J.D. -
Contact Info
Winnipeg - MB

530, Sheppard Street - Winnipeg, MB

Winnipeg Phone

+1 204 633-7133

Email

central-sales@doortechltd.ca

Kelowna - BC

Unit 105/106 - 1645 Dilworth Drive - Kelowna, BC

Kelowna Phone

+1 778 753-6016

Email

western-sales@doortechltd.ca